NEW Frank Gambale Guitar School!
Frank has revamped his incredible online guitar school! The school features four complete courses, with three new courses on the way! Courses available right now: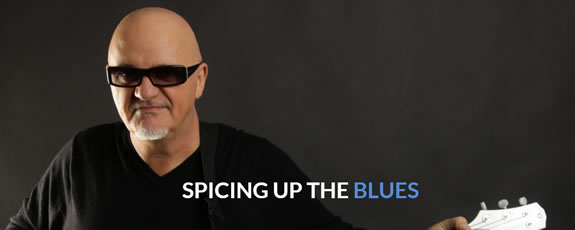 Frank's complete take on the Blues, from the basics to new and exciting places beyond the traditional. Features 10+ hours logical step-by-step lessons.

Click here to learn more!







Frank is the undisputed King of Sweep. This 10+ hour course teaches of the fundamentals plus new concepts he's discovered in 30+ years since his Monster Lick and Speed Picking video of the '80s.

Click here to learn more!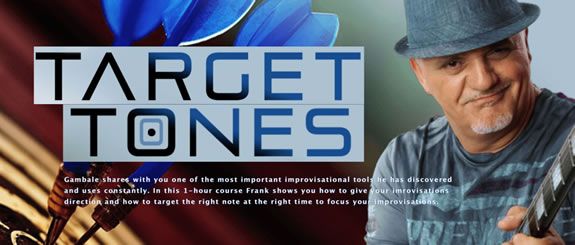 FFrank shares with you one of the most important improvisational tools he has disovered - and that he uses constantly. This one hour course shows you how to give your improvisations direction, and how to target the right note at the right time.

Click here to learn more!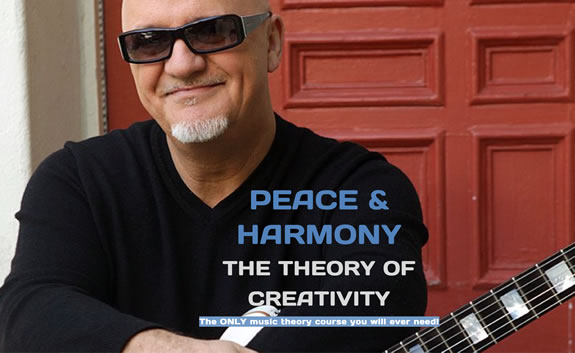 Franks wants YOU to come to peace with music theory. This is the ONLY theory course you will ever need. This 18+ hour course has all you will ever need to know in one place and laid out methodically and logically. And...it's fun!

Click here to learn more!


South American Tour Starts in November!

The Frank Gambale Fusion Quartet South America Tour will take place November 25 - December 16, 2019!

Musicians on the tour will include: Frank Gambale (guitar), Christian Galvez (bass), Roland Baez (drums), and Oscar Pizzaro (keys). The band will hit locations in Chile, Urguay, Paraguay, Argentina, and Brazil.

Click here to see all the dates!
New Course in the Frank Gambale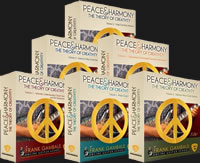 Online Guitar School!

Learning harmony and theory shouldn't be scary! That's why Frank named his new course "Peace & Harmony." He wants guitar players to be at peace with these important (and overlooked) elements of guitar playing.

Just like Frank's other online courses, Peace & Harmony is presented in a relaxed, easy-to-understand step-by-step method. It features real-world examples, notations, and Frank's comfortable teaching style. It's 18 hours of video with downloadable PDF booklets, backing tracks, and Guitar Pro files.

Click here to learn more about Frank's online guitar courses!
Frank Gambale Art Built from his Guitar Playing!


Over the last year, Frank has been underway with SceneFour in L.A. crafting a collection of artwork built from guitar performance. The art collection is a landmark release, showcasing the shapes behind the signature sounds of Gambale's remarkable guitar sound onto canvas.

Click here to join the interest list and to be notified when this new art collection is released!
Cracking The Code



Frank Gambale has made paradigm-shifting contributions to the technical development of the guitar.

As a picking motion, sweeping has always existed somewhere in the guitar consciousness. Tal Farlow, Joe Pass, George Benson, even Django have all used it. But Frank gave it structure: odd numbers of notes on each string allowed you to keep moving in one direction, and even numbers allowed you to turn around. Suddenly, it was no longer just instrument technique. It was engineering applied to guitar picking mechanics.

Check out this one-hour interview with more than 100 musical and technical examples featuring slow motion video and tablature, including both of Frank's epic intro and outro solos.

Here's a preview!


Frank Gambale Target Tones Course Released!

"Target Tones" is an approach to improvisation that Frank continuously uses.This concept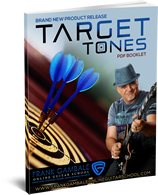 is a very powerful tool to help guitar players get to the next chord on time, while also making clear which note of a scale to shoot for on the chord change.

Every chord-type has a different scale that can be played over it. This course helps guitar players decide which notes sound the most pleasing to the ear - to use as "target tones." An understanding of which notes sound best on all chord types can help a musician find his/her own style of playing.

Click here to learn more and watch the video, below!